A typical 3D design company in Dubai and all around UAE has started to attract more and more clients. Businesses and companies are adapting for much larger canvass and they are letting go off the old and boring designs that they earlier used. Even the most professional companies and businesses are turning their head to attract more clients and with a 3D design company providing innovative designs at cost effective rates, this has become easier for company managements.
Here is a comprehensive list of technologies and software being used vehemently by design companies involved in 3D animation.
Go Animate
This Web software is a do-it-yourself animation package that has over five million users. A simple sign up provides access to thousands of character models, scene backdrops, audio recording, lip-syncing features, and art asset props. Some users have become so famous in its community that they can even make a living by selling their art props back to the community for widespread use. Be it YouTube, Vine, or video ad popups, video content continues to rise as a top form of communication on the Internet, and GoAnimate hopes that Internet users – not just "artists" – from all walks of life embrace their tools to join in on the fun.
Blender
A free and open source 3D modeling and animation application which can be used for modeling, UV unwrapping, texturing, rigging, water simulations, skinning, animating, rendering, particle and other simulations, non-linear editing, compositing, and creating interactive 3D applications
Softimage
It is a 3D modeling and animation software for aspiring game developers and modders who want to think out of the box in a 3D design company. The Mod Tool is a free version of XSI for noncommercial game creation. It is made for everyone needing a powerful 3D application to make and mod games. The Mod Tool plugs into all the major game engines and development frameworks for next-generation games, casual games, mods for existing titles and even Flash-based 3D games.
Blender is the perfect introduction to all that 3D software has to offer animators. It has most of the features you'll find on the top-of-line 3D modeling programs' bullet point boast lists,It's also small in size by comparison to its competitors, and its gigantic online community has hundreds of tutorials available publicly
Painter X3
The best way to describe Corel's Painter programs is to just let someone try them. It's too easy for digital artists to get wrapped up in menus and interfaces and making it all about the pixels. With Painter the monitor melts away and it truly feels like you're using real paint on a real canvas, and that no amount of math or computer code could ever create each and every realistic and messy brush stroke you make. And yet, this powerful software accomplishes exactly that, and the illusion of painting in Corel Painter is just as surreal as the art you can make with it.
Maya
It was originally focused on just 3D animation above all else. In the past decade it's continued to advance 3D the animation industry every year and has been involved in dozens of Academy Award winning films along the way. It is hotely utilized by 3D design companies for purposes like modeling, skinning, rigging, cloth, fur, fluids, physics, and particle effects.
Illustrator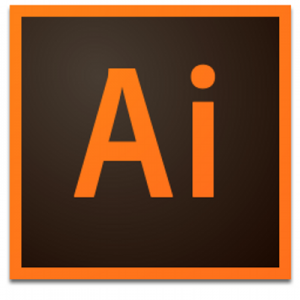 The entire graphic design economy lives and breathes with this pile of code that lets artists make any vector based graphics they can imagine for their advertising clients, and it's so damn good that it's rarely an option which program you use in related career paths