There was a time when responsive web design was an unheard phenomenon and now a person who don't know of it, is actually unheard off. Many websites and applications can be quoted as responsive web design examples but major shift came when major mobile companies started launching smartphone with varied resolutions and screen sizes. Everyone that is bringing live their latest website has already developed mobile friendly version of that website for mobile audience. Let us try to understand phenomenon of responsive web design and its future prospects
What makes a perfect Responsive Web design?
Flexible layout – in order to change web design according to screen sizes of portable gadget. It basically uses media queries to rectify design.
Adaptive Images & videos – Images and videos present in website or application must also adjust with help of relative units.
Fluid grid – best practice in this regard is to use relative units instead of fixating units according to width.
High smartphone penetration
Responsive web design is basically triggered by high smartphone penetration. Several companies involved in market research have declared that computers have lost their appeal to common masses. More interest is being shown in latest mobile technology that provides personal freedom along with portability options.
Responsive web design saves Money
Cost effectiveness is another major driving factor for responsive web design. Instead of developers designing applications and websites for different platforms, a single website is available for viewership. It not only reduces development costs but also decreases maintenance costs. Similar content will be catered effectively for across the board user access.
Enhances SEO
With similar content available on both computer and mobile devices, Search engine optimization becomes a piece of cake. Bots for both mobile and normal SEO track same topic and pages. Same URL for smartphone and PC users enhances overall ranking of your website for search engine queries. All this is possible by using responsive web design.
Uniform user experience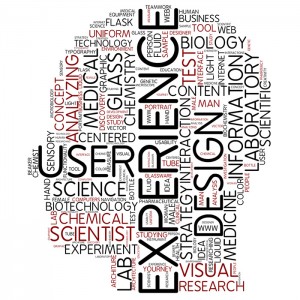 A major shift that responsive web design will create for internet users will be a uniform user interface resulting into a homogenous user experience. Regardless of device your website is accessed or application is used, responsive nature of your product will enable to settle itself seamlessly with screen size and resolution standards. It will contribute to your users' adaptability to your application/s menu and related information. They will try to access it from all of their connected devices as they are going to have no problem in using it from any prospect.
Optimized Content
Another major change that will be brought by responsive web design is smarter content with less memory size. In order to downsize loading time, developers will be forces to adopt light weight graphics, content and images. This will give way to new technologies and practices involving optimized content.
Responsive web design templates
As time will progress, cyberspace will witness launch of exquisite responsive web design templates for those in search of appropriate solution to expand to mobile users. There are already some big giants that can provide you with innovative templates.
There are various development frameworks that provide wonderful environment to those who aspire to excel in responsive web design. Some famous responsive design frameworks are:
Bootstrap
Foundation
Skeleton
Keep it simple
Keeping it simple is key to success of many challenging tasks and surely responsive web design fills that box quite easily. So whenever you sit down to design a website based on responsive design lines, try to keep it simple. People use internet because they are fascinated by ease of its use so it's better not to screw things up for yourself by designing websites that are hard to understand by a common mobile or tablet user