Selecting a best Web design company Dubai is a task that requires a lot of homework and this task cannot be completed without proper knowledge of criteria to select a web design company. Website design or any related design work requires lot of investment and in competitive world, no company can survive by using services of a bad web design company. In case you want to hire services from a best design firm, you must focus on following points:
Decide what you want in a best web design company Dubai?
It is something of essence as a pre-decided and well elaborate set of requirements not only makes selection of best web design company Dubai easier for you but also helps them understand the assignment that you want them to hire for. This also gives a message to your web design company that business is what you mean and nothing out of order will ever be acceptable.
Differentiate between cost and value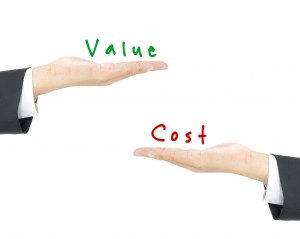 Now it is an important mantra that not only helps you find an appropriate web design company but provides a satisfactory insight into the overall value of project for your own company. Decision making will be refined when there is tuff choice between a mediocre company that has quoted less against a professional web design company that might has asked for larger price.
In case you understand worth of your assigned task, you will be in best position that whether you need a service of average level combined with a cheap price tag or is it important to even pay higher so that you don't have to compromise on quality.
Review work profile
Don't just concentrate on price being quoted to you for a project. Always carry out a background check by asking companies to send their previous work profile. Go through that profile thoroughly and not just summarily. You might be a perfectionist that can get things done on his/her own terms but it is best advised to know the company that you are going to assign a reasonable task for your company.
Try understanding their work ethics, themes that they have used, their attention to detail and most importantly their innovations.
What does a user value to them?
No matter what line of business you belong or what kind of application/website you aim to get designed never underestimate client value. It is a user that you want to target through the end product and before you can value your own prospective user, try analyzing that how much your shortlisted web design companies value their users. Try asking them that how will they generate a unique user experience on your website/application? What methods will they be using to enhance user experience?
Knowing their tools and latest software trends might be their text book rules of business but real target of your whole project will be missed in case you forget to acknowledge this most important commodity of user.
Don't hesitate to express
Something that many clients are in habit of doing over and over again is their reluctance to share what they desire. Even the best in business can never be able to produce best results if you don't inform them about your demands. Don't be shy in case your standards are set after watching rivals' website/applications. Among professionals especially in web design world, this is commonly called Inspiration and sharing your source of inspiration will only help your preferred web design company Dubai to come up with a design that suits your aesthetic.
Conclusion
There are some amazing and professional web design companies but finding best web design company Dubai with staff of more than 10 years that can complete jobs without much of modifications from client is something that requires a lot of patience and hunting. Use above stated steps and you will soon find a company of your choice.